Jiangsu Meile Aijue Health Technology Co., Ltd
Address: Science Building, FenghuaYuan, Xuzhou City , Jiangsu Province, China
Postcode: 221008
Email: medical@worldbrandcorp.com
About us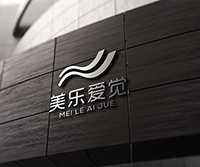 Jiangsu Meile Aijue Health Technology Co., Ltd is a professional manufacturer of medical ultrasound diagnostic system in China. Since the very beginning of our foundation in 2000, we have been committed to the technical research and development. Based on the advanced technologies abroad and at home, our products have been well received by customers all over the world, and our products have passed the certification of CMD, ISO and CE. Our products mainly consists of portable ultrasound scanner, laptop ultrasound scanner, trolley ultrasound scanner, ultrasonic diagnostic system, veterinary ultrasound scanner, 3D ultrasound scanner, portable colposcope, handheld video colposcope, trolley digital video colposcope, ultrasound image workstation, and video graphic printer. They have been quite popular among customers from Syria, Kazakhstan, Kyrgyzstan, India, Pakistan, Iran, Vietnam, Indonesia, Britain, Germany, Italy, Sweden, Romania, South Africa, Egypt, Ecuador, Uganda, Bolivia, Paraguay, Uruguay, Mexico, the United States, Canada, Argentina, Peru, and many other countries and districts.
Products
We have a complete production line and perfect testing equipment, so we can manufacture lots of medical ultrasound diagnostic system per year. For example, we can manufacture as many as 8,000 sets of linear and convex array ultrasound scanner every year. And at present, the two main series of products of ours are black and white ultrasound scanner and veterinary ultrasound scanner.
1. Ultrasound Scanner:
The ultrasound scanner is mainly used for clearly displaying cross-section images of different organs and surrounding organs. Because its images are quite similar to the actual anatomy structure, it is quite suitable for early diagnosis in clinical applications.
2. Video Coposcope:
This video coposcope can be applied in diagnosing various cervical diseases, and through amplifying the observed images by 10-60 times, it can help doctors to find small pathological changes that cannot be found by our naked eyes.
3. Ultrasound Image Workstation
4. Video Graphic Printer:
This video graphic printer is mainly used for image output of diagnostic equipment, gel imaging, microscopic analysis, monitoring, industrial examining, scientific research, and film and entertainment production in various fields, like the black and white ultrasound, color Doppler ultrasound, endoscope microscopic analysis, digital color Doppler ultrasound nuclear medicine, X-ray, CT, nuclear magnetic resonance PACS imaging system, etc.
Quality Control
We have our own research and development team, and scientific management methods and advanced technology standards have been employed in our company. And sampling and testing of products can always be strictly carried out.
Service
1. Low-price sample are available.
2. Our delivery time is: 1-3 days for domestic clients, and 7-10 days for overseas customers.
3. One-year maintenance and life-long service are both available for clients at home and abroad.
4. OEM service is also available.
Related products